The 19th Asian Games will be held in Hangzhou, China from 23 September to 8 October 2023 and 22 to 28 October 2023 for Asian Para Games. The competitive events (e.g., athletics, shooting, equestrianism, sailing, golf, cycling, beach volleyball, rowing, canoe, cricket, baseball and softball, competitive climbing) have strict requirements on meteorological elements such as air temperature, rainfall, wind direction and speed, and visibility.
Under the background of global warming, extreme weather and climate events in Zhejiang Province increase. Moreover, it is the seasonal transition period from summer to autumn in Zhejiang Province in September and October. The Severe Weather Events (SWE) during this period, such as heavy rainfall, strong gust wind, cyclones, bring risk to the Games and relevant events, especially to outdoor activities. These kinds of SWE are often related to mesoscale weather systems and the development of strong convective cells. Although the improvement in the techniques of weather forecast may meet the needs for basic planning and implementing, the skilful prediction of SWE still remains one of the greatest scientific and societal challenges. This may be induced by errors of observational data, assimilation methods, model errors, and limited knowledge on these SWE. In contrast, high-resolution probabilistic forecast information and high-impact weather uncertainty information are able to enhance forecast reliability of meteorological disasters with different intensity at different time and location during the Asian Games and Asian Para Games, therefore being vital to the successful hosting of the Asian Games, meteorological disaster risk prevention, as well as people's enjoyment of sports events. This provides an opportunity for launching convective-scale ensemble prediction and application research development project.
《WMO Strategic Plan 2020-2023》points out that, even small-scale severe weather with high local impact is often forecasted with enough lead-time to mitigate its impact. Focus in 2020-2023 includes advancing the Global Data-processing and Forecasting System to accommodate increased emphasis on probabilistic forecasting and coupled Earth system modelling to improve predictions over different time scales. Focus in 2020-2023 also includes supporting cooperation between developing and developed Members and full utilization of the WMO Regional Training Centres.
Based on aforementioned facts, a WMO Regional Association (RA) II Research Development Project (RDP), initiated by RA II Focal Points on Research (RFPs/R) will be led by the China Meteorological Administration (CMA) and is calling for co-sponsorship from interested RA II Members. The project, named as 19th Hangzhou Asian Games Research and Development Project on Convective-scale Ensemble Prediction and Application (Hangzhou RDP), will focus on 0-36-hour time frame, and is designed to contribute to the better understanding and forecasting of SWE, mainly rainfall and wind at local scale.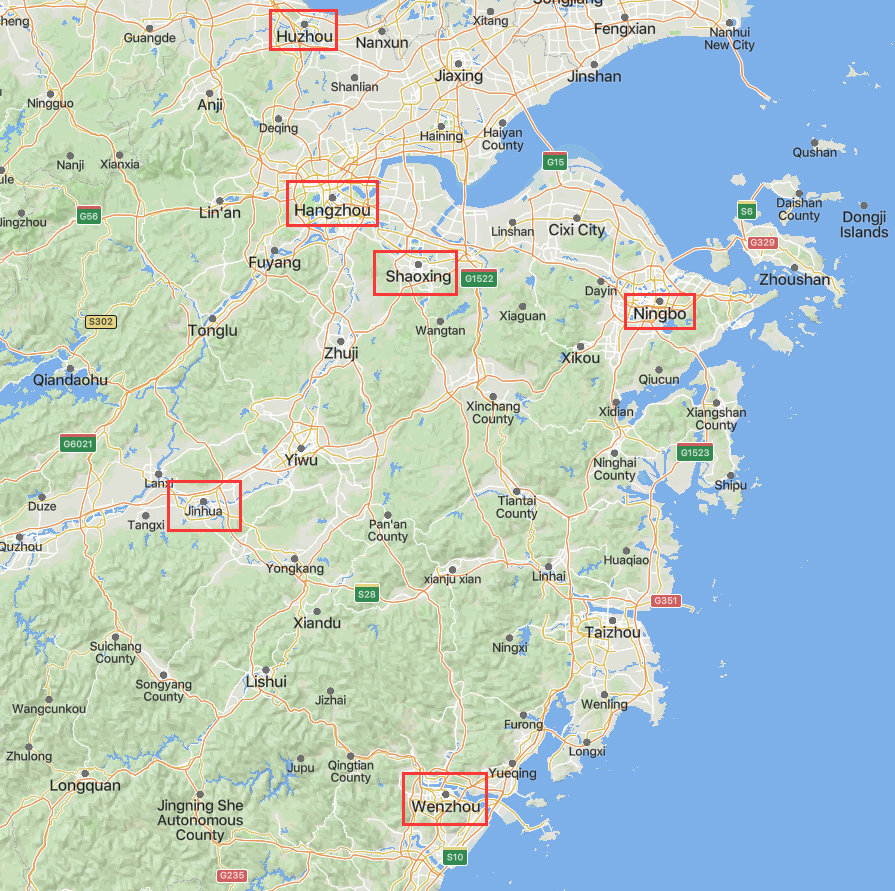 Fig. Host city and primary competition districts of the 19th Asian Games